WHY NJSRN?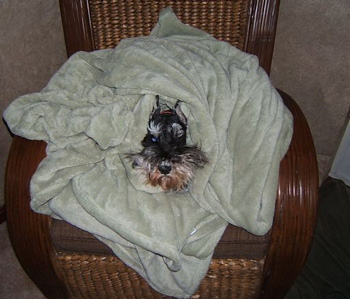 Years ago, people giving up their pets and people looking to adopt pets went to their local dog pounds and animal shelters. The early shelters did little to learn about the reason(s) the pets were being given up, to learn about their temperament or medical history, to take care of their basic medical needs, or to screen their new homes. Adopting was simple - anyone who could pay the appropriate fee could walk out the door with a new pet. Today, people have many more options, including all-breed and breed-specific rescue groups.

Breed-specific rescue groups like NJSRN are an important option for those forced to give up their pets and for those who are interested in adopting because of their specialization, experience, and knowledge about their chosen breed. NJSRN and its members have many years of experience with, and understand Miniature Schnauzers. We know what behavior is and is not typical, which dogs make good adoption candidates, and what sort of home will fit them best. We rely on this knowledge when we match dogs to their new homes. We also have a good understanding about the breed's typical health concerns, proper nutrition, and training, allowing us to provide a full range of pre- and post-adoption support.

NJSRN has been rehoming Miniature Schnauzers and Schnauzer mixes for nearly 19 years. Although we're a small group of volunteers, we've placed nearly 2,000 dogs into permanent, loving homes. We are recognized by the American Miniature Schnauzer Club's rescue program, adhere to the AMSC rescue guidelines, and are the only Miniature Schnauzer rescue group in our service area that does. We rarely have a dog returned to us because of a failed match, but we do require adopters to return our dogs to us for rehoming if it is necessary. NJSRN's members remain in contact with our previous adopters. In fact, many of our adopters have adopted two, three, or more Schnauzers from us over the years!!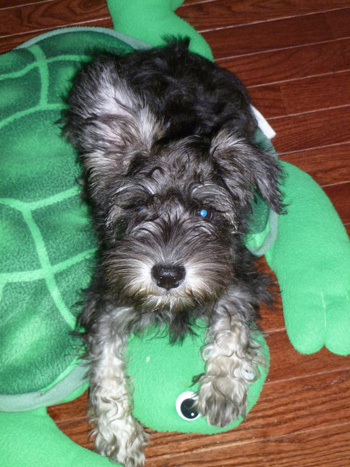 Like most rescue groups, NJSRN is a group-run re-homing service. We are committed to finding permanent, loving homes for rescued Miniature Schnauzers and Schnauzer mixes throughout the northeastern United States. We are NOT a shelter! We do not maintain a kennel or adoption facility. Our members and volunteers are located throughout New Jersey, Pennsylvania, New York, Connecticut, and Delaware, and the dogs in our care live with our members and foster volunteers until they are placed into their permanent homes.

Most of our rescues are middle-aged (5-9 years old). Most are house-trained. Some are turned over for rehoming due to divorce, some because the owner is moving to a "no pets" residence (often a nursing home or assisted living facility), and some because their owner has died. Some of the dogs in our care come from homes where their former owners simply didn't have enough time for them. Some were picked up as strays. Still others are turned over to shelters because of temperament issues, house-training problems, or other unacceptable behaviors. In every case, we serve as advocates for the dogs in our care. Our goal is not only to find a permanent, loving home where the dog will be treated like a full member of the family, but to find the home that is the best match for the dog.

Each of our members shares her home with at least one Miniature Schnauzer right now - a few of our members have as many six or more of their own, as well as three or four foster dogs! We evaluate our rescues in our homes and, although we thoroughly evaluate our rescue dogs, we cannot guarantee health or temperament.

Our members work hard to develop and maintain relationships with shelters, veterinarians, and groomers in their areas. They set up information tables at pet stores (only ones that don't sell pets, of course!) and kennel club and other events. They place ads in newspapers, on television, on radio, on public bulletin boards, and in stores. They accept interview requests from print and television journalists. They talk about rescue with their friends and anyone else who will listen! Educating people about the breed is as important as placing a dog in its permanent home.

We don't often get large numbers of Schnauzers into our rescue program, especially young dogs, and we nearly always have a waiting list for adoption. While we will place our dogs throughout the region covered by our members, we do not ship our rescues. We usually have many good local homes available, and we prefer to save our dogs the trauma of a long journey, especially after the difficult experiences many of them have suffered. If you live outside of our service area (the northeastern United States), please see The Rescue Program on the American Miniature Schnauzer Club's website or contact the AMSC rescue chair (who also happens to be a member of NJSRN!) at rescue@amsc.us. If you need a referral to another breed-specific rescue group, please check the American Kennel Club's website. (Select "Breeds" from the menu on the top left, select "Breed Rescue" from the menu on the left, and then select the breed of dog from the drop-down list.)

Top: Regan claimed both the chair and the blanket!
Bottom: Jo-Jo is one of the dogs NJSRN rescued from a breeder in Maryland who was referred to us by the American Miniature Schnauzer Club's former rescue chair. She and the rest of the Maryland rescues are all doing well in their new homes!