ABOUT NJSRN
Mission Statement:

New Jersey Schnauzer Rescue Network, Inc. and its members are committed to finding permanent, loving homes for rescued Miniature Schnauzers and Schnauzer mixes throughout the northeastern United States.

Introduction:

Don't let the name fool you! Although NJSRN was founded in New Jersey in 1997, and was incorporated in that state in 2001, we serve the northeastern United States. We are staffed entirely by committed volunteers located throughout New Jersey, Pennsylvania, New York, Connecticut, and Delaware, and we cover the surrounding areas. NJSRN is active in several rescue-related groups, including the Mayor's Alliance for New York City's Animals. We are also a member of the Dog Training Center of Chester County's Rescue Liaison Program. (If you're in the Chester County, PA area, check out their events calendar. They offer an extensive list of training, events that you can do with your Miniature Schnauzer, and seminars - you have to see it to believe it!) To learn more about NJSRN's beginnings, please see A Dog Named Fritz and NJSRN - The Early Years.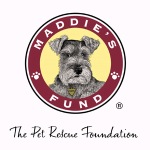 NJSRN is a federally registered 501(c)(3) non-profit charitable organization. Financial and other information on NJSRN may be obtained from the Attorney General of the State of New Jersey by calling 973-504-6215. Registration with the Attorney General does not imply endorsement. You may view the most recent expenditure report filed with the New Jersey Division of Consumer Affairs, Directory of Registered Charities at http://www.njconsumeraffairs.gov/charity/chardir.htm (enter "NJ Schnauzer Rescue" (without the quotation marks) in the search box). Registration with the Commonwealth of Pennsylvania, Department of State, can be found at http://web.dos.state.pa.us/cgi-bin/Charities/char_form.cgi (enter "Fanwood" (without the quotation marks) in the city search box).